If a player wants to buy the following things in Terraria, they should save their platinum coins.
Terraria is a sandbox dream made for players who like to build their own worlds from scratch and don't mind getting their hands dirty. But since the player can do anything in the game, they may wonder why they need coins and currency when they can just walk around and get whatever they need. But Terraria has a lot of expensive and valuable items that players will need to save up for.
Some of the things on this list aren't needed to move forward and are only there for looks. Here are the most expensive items in Terraria that players need to save up platinum coins for, especially when the Traveling Merchant comes to town.
Sparkly Wings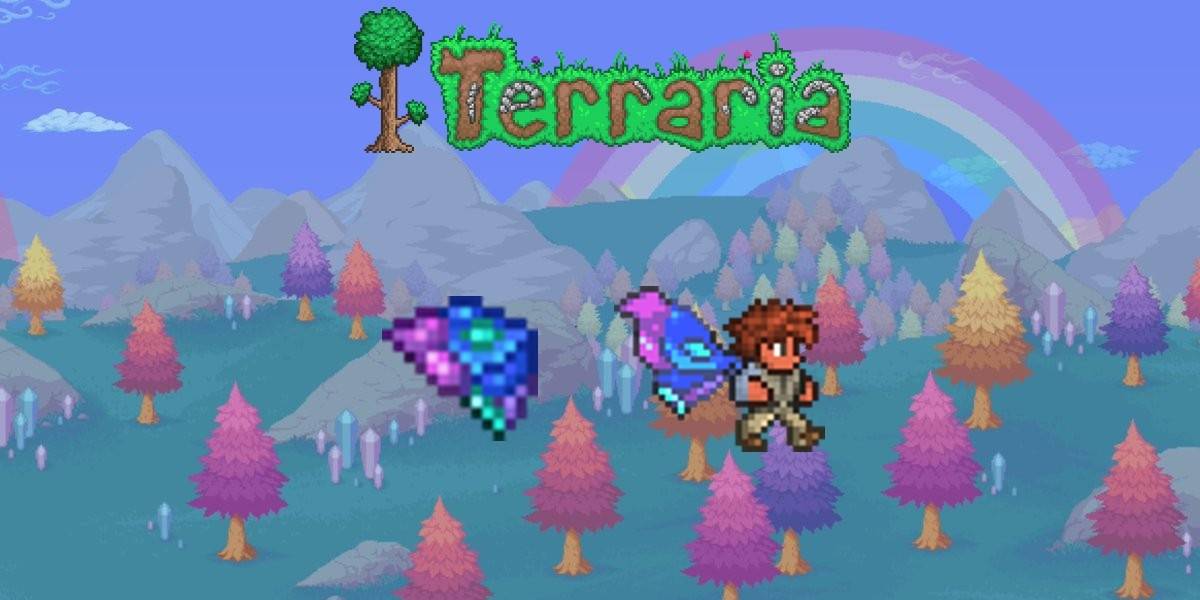 When a player's world goes into Hardmode, they have to have wings. They let players fly higher, so they can reach the faraway Sky Islands and even the Space layer of their world, where mysterious enemies lurk.
Players can make many Wings in Terraria, but if they don't want to grind for the rare materials they need, they can sometimes buy Wings from an NPC vendor. The Sparkly Wings really do cost as much as they look. They cost 40 gold and can be bought from the Dryad during a Blood Moon event.
Ice Rod
The Ice Rod is a magical staff for Hardmode that automatically fires blocks of ice. Up to 15 seconds can pass before these ice blocks melt. It's great for players who want to get away from enemies quickly because Ice is a slippery surface that makes the player move faster when they run on it.
The Ice Rod is useful for keeping threats away because the player can keep hitting enemies even when the Ice barrier is up. The Wizard will charge you 50 gold for this weapon.
Bedazzled Nectar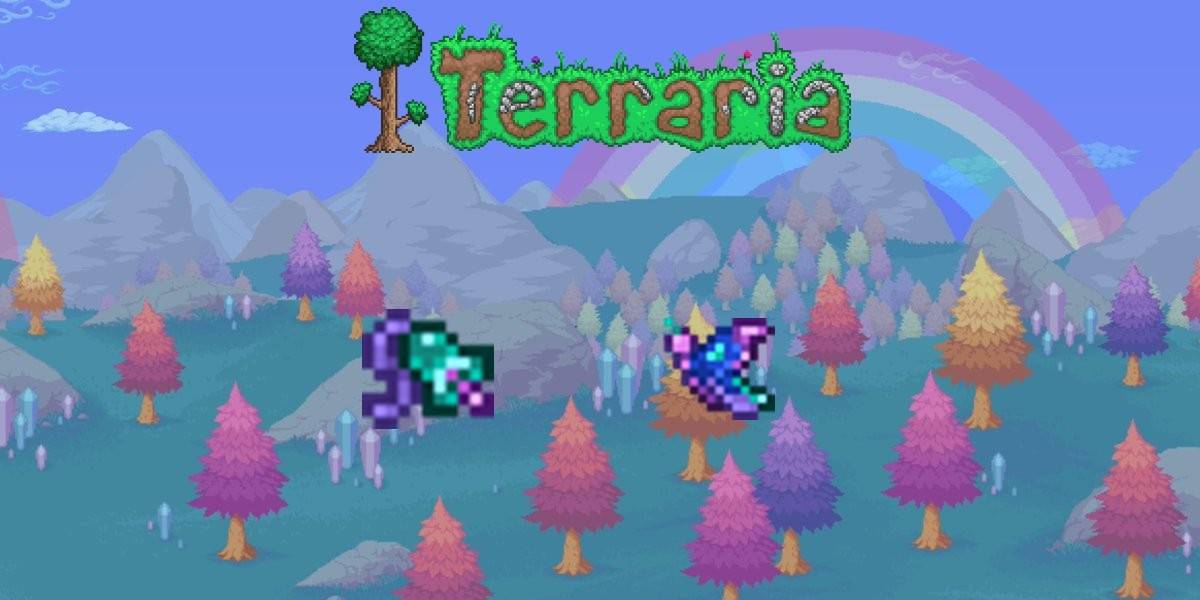 The Bedazzled Nectar is a cute pet-calling item that seems to be based on Hallow. It is sold by the Traveling Merchant. When the player interacts with this item, a shiny, jeweled purple butterfly pet will appear and follow them around.
The Traveling Merchant, who rarely shows up in the player's home base, charges a huge amount of money for this cute pet. Even though it doesn't help with combat or skills, the Bedazzled Nectar is still worth getting if you collect pets.
Celestial Wand
Terraria is full of little pop culture references that fans who look closely can find. For example, the game often makes references to other popular games like Stardew Valley and Don't Starve.
Both the Star Princess set and the Star Princess wand make a reference to Princess Rosalina from Super Mario Galaxy. With the Celestial Wand, the player can call up a small star pet named Estee. Estee follows the player and moves at high speeds while sending out a small sparkly beam. This item costs one platinum and can only be bought from the Traveling Merchant.
Bamboo Leaf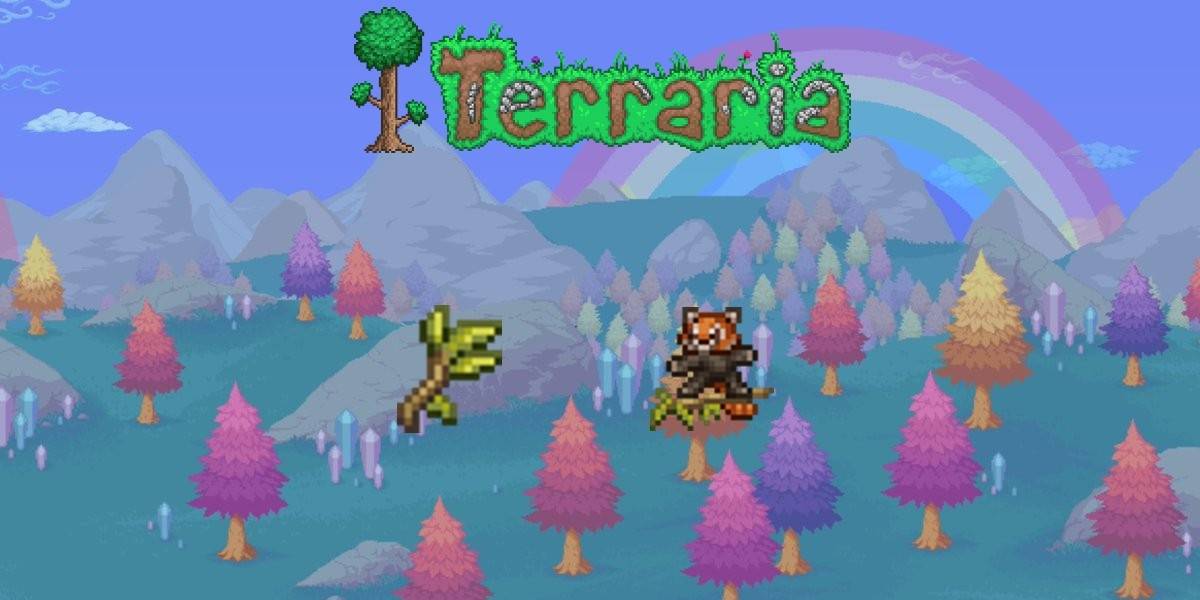 Who doesn't love an adorable red panda? The good news is that Terraria gives players the chance to have their own Baby Red Panda as a friend who will always be there for them. When the Baby Red Panda gets far away from the player, it will ride on a flying bamboo stick to get back to the player.
The Bamboo Leaf is the only way to get the Baby Red Panda pet. It costs one platinum coin and can only be bought from the Traveling Merchant.
Glass Slipper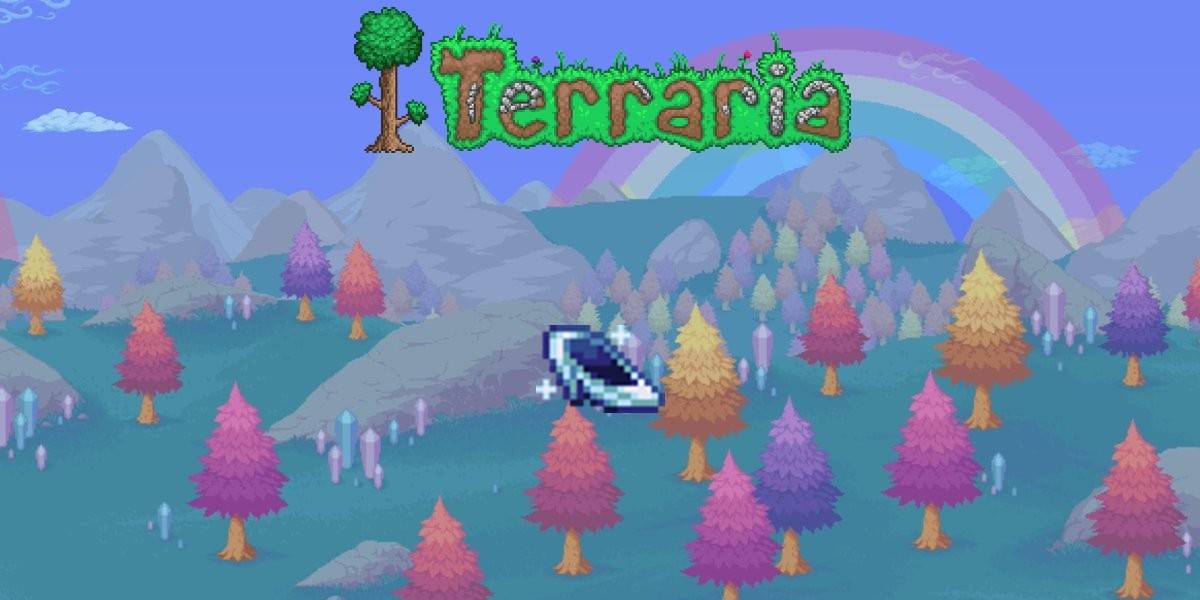 Fashion is an important part of any game because it adds fun and a sense of individuality, and Terraria is no different. It has a lot of vanity sets that let players show off their sense of style. These items can be worn over armor to change how a character looks without taking away any defensive benefits. ​​​​​​​
The Glass Slippers, which are based on the story of Cinderella, are beautiful clear shoes that leave a sparkle trail behind the player, making them feel like a real princess. Players who want a little more pep in their step can buy them for one platinum from the Princess NPC. The Princess is basically the end-game NPC because she only moves in after all the other NPCs (except pets, town slimes, and Santa Claus) have moved in and Plantera has been defeated.
Universal Pylon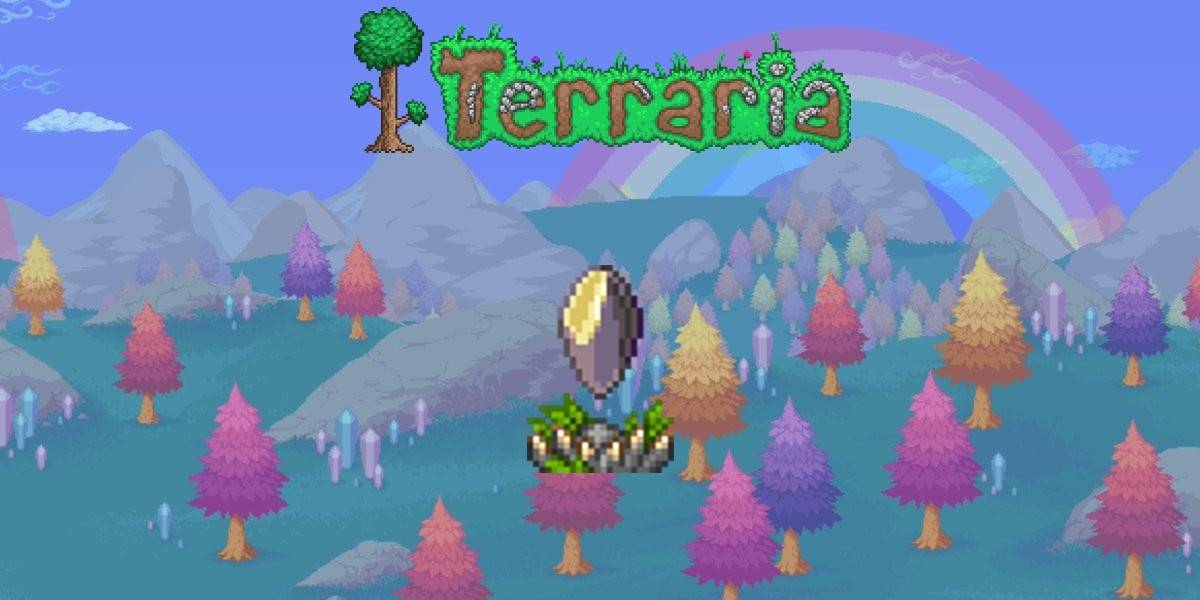 Large worlds in Terraria can be hard to get around because mounts often feel slow and sluggish, wings can't fly forever, and setting up minecart routes can be a pain. Players can buy and teleport to Pylons, which is a good thing. The Universal Pylon is especially useful because you can put it anywhere, in any biome!
Before players can buy it, they have to finish the Bestiary. Then, for one platinum, they can buy the Universal Pylon from the Zoologist. But each world can only have one Universal Pylon. Unlike other Pylons, this one doesn't need an NPC to work.
Autohammer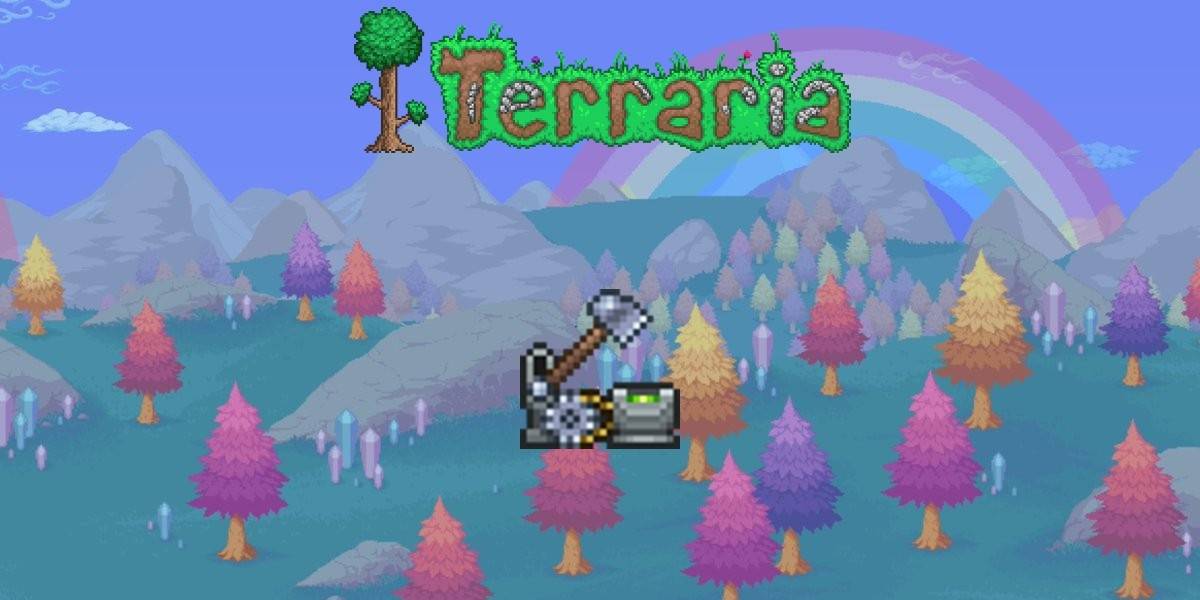 Terraria has a lot of places where you can make things. The Autohammer is a late-game crafting station that all players who like Ranged combat builds must have. The Autohammer is used to make Shroomite Bars, which are used in many crafting recipes to make the best Ranged armor in the game.
The NPC Truffle will sell you this place to craft in hard mode for one platinum. Truffle will only move into a Surface Glowing Mushroom biome that is higher than 0 elevation. Players can make their own Surface Glowing Mushroom biomes by using Glowing Mushroom seeds and Mud.
Clentanimator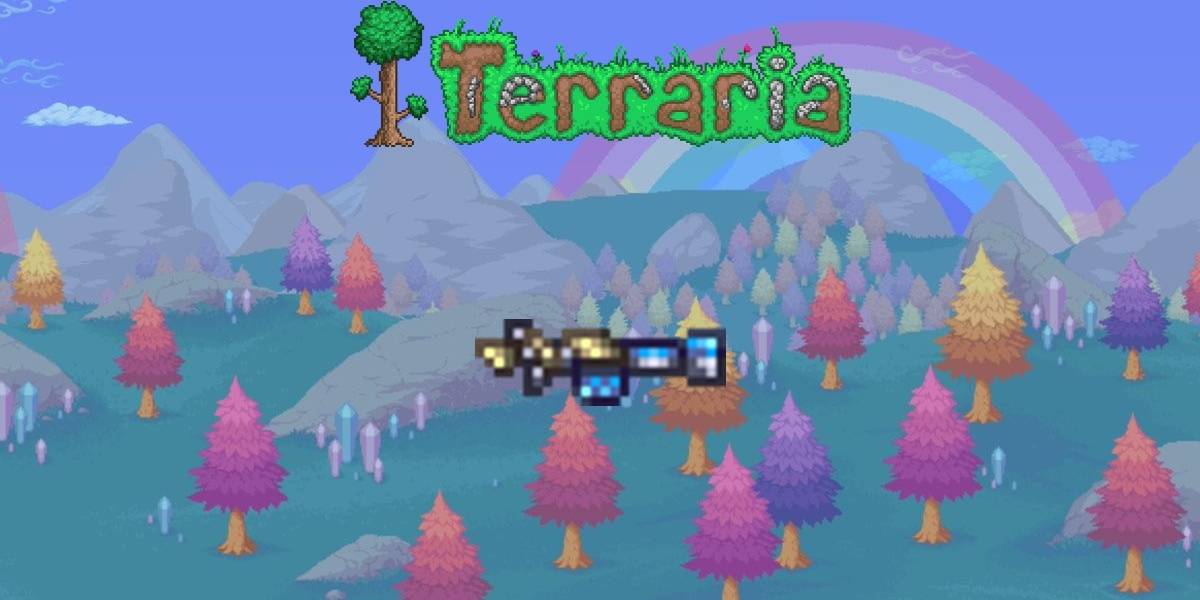 For players who like to do everything, the Clentanimator is a tool they need to get the "And Good Riddance" achievement. This achievement is given to players who get rid of all the Hallow, Crimson, and Corrupted in their world to the Dryad's satisfaction.
With the Green Solution equipped, the Clentaminator can change the Crimson, Corruption, and Hallow biomes back to how they were before. The Steampunker NPC sells both the Clentaminator and its ammunition, the colored Solutions. The Clentaminator costs two platinum, while each separate solution costs 25 silver.
Steampunker Wings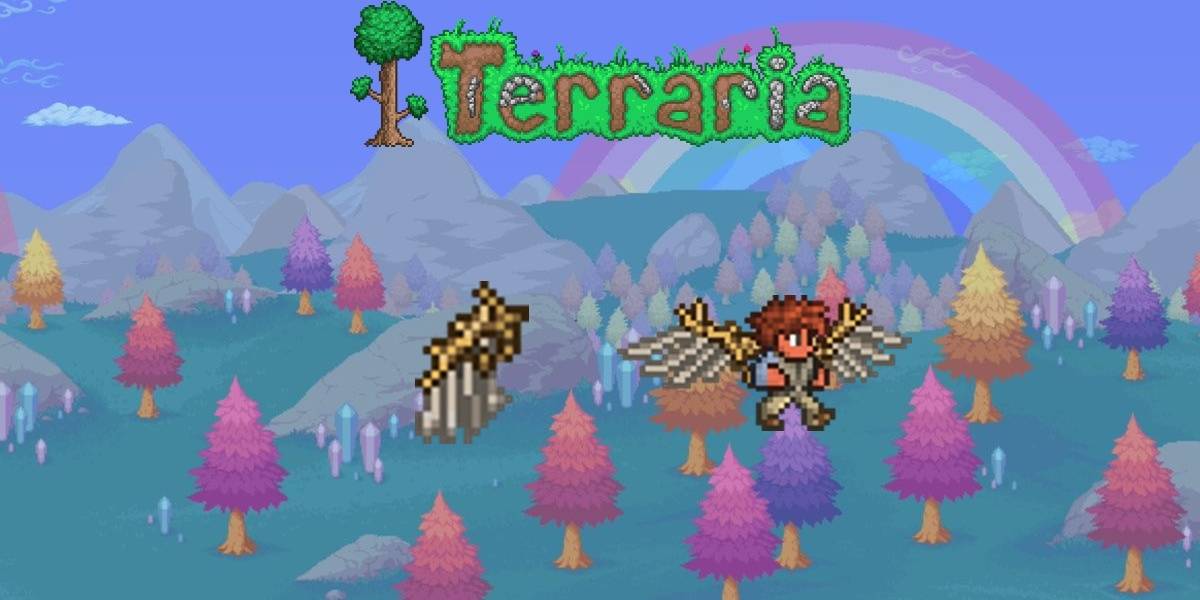 The most expensive item in the game is the Steampunker Wings. When Golem has been defeated in the Jungle/Lizahrd Temple, you can buy them from the Steampunker NPC for three platinum. These wings let you fly 107 tiles high and at decent speeds.
These wings are easy to get, but they might not be the best in the game. Players don't have to worry about gathering materials to make them—they can just buy them. The Steampunker Wings aren't as good as the rare wings that bosses like Duke Fishron and other end-game bosses drop or the other end-game Wings.
Parrot Cracker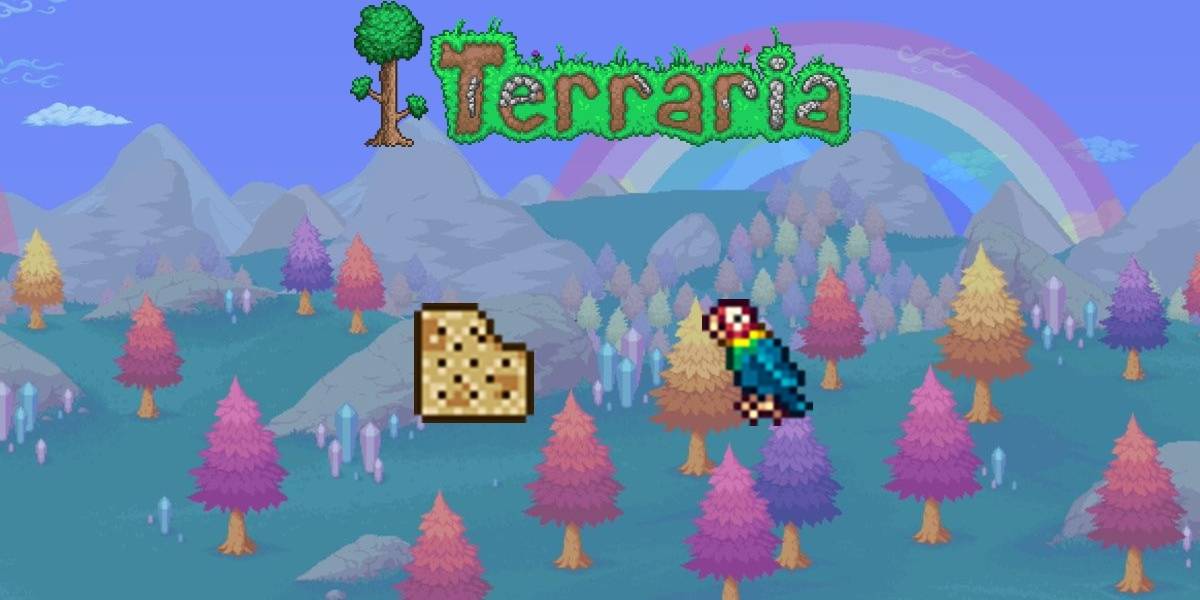 The Parrot Cracker is the second most expensive item in Slope Game that you can use to call a pet to you. It's funny that you can only get it from the Pirate NPC. When you talk to him, a colorful flying parrot appears. If the player doesn't move, the parrot will sit on a nearby block until the player moves again.
The Pirate is known to be a con artist because he wants a huge amount of money for the Parrot Cracker: 3 platinum and 75 gold. He will only sell this expensive item when he is in an Ocean biome, so players might have to move him temporarily to buy this cute parrot.
Companion Cube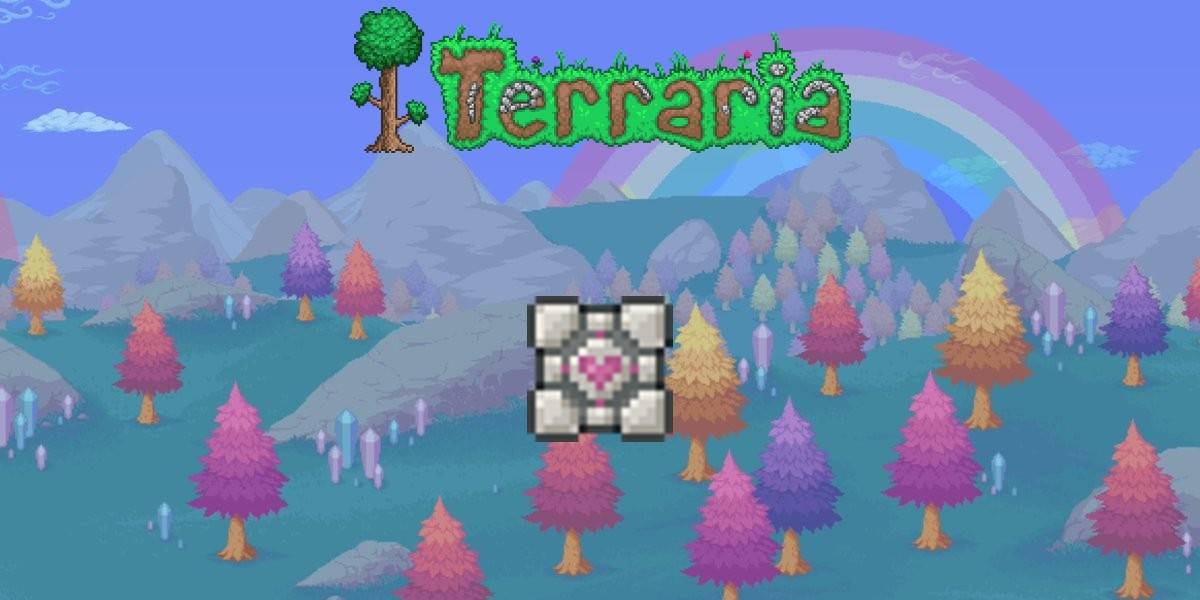 The Companion Cube is the most expensive thing in all of Terraria. This is a subtle nod to the popular sci-fi puzzle video game Portal by Valve. The Companion Cube won't be in the Traveling Merchant's shop very often, and he'll charge an outrageous five platinum for it.
The Companion Cube is a fun pet to have because it hops around behind the player quickly when they move. But the Companion Cube really does have a dark side. When there are no light sources and it is completely dark, the Companion Cube will sometimes stab the player for 3 damage.
Terraria can be played on a PC, a Nintendo Switch, an Xbox One, a PlayStation 4, an iOS device, or an Android device.